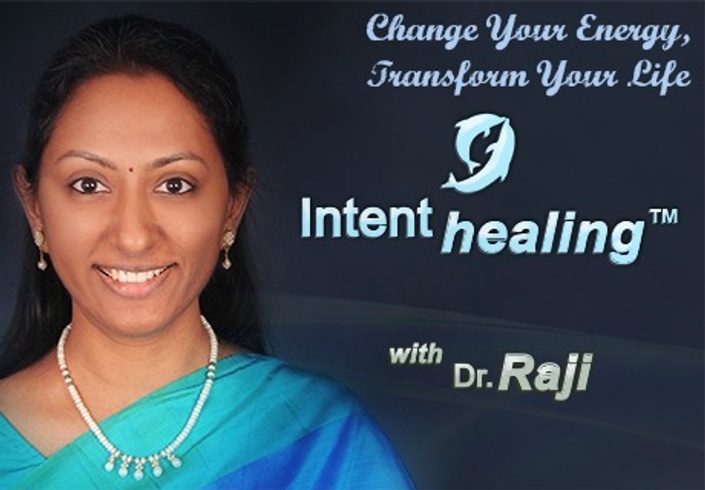 The Energy Basis Of Autism And The Solution
Why Struggle With The "Problem" of Autism When You Can Access The Authentic Autism Solution That Works From Day ONE !!
Watch Promo
Enroll in Course
Does this sound like YOU ?

- A parent with a child with Autism, ADD or ADHD, Or a combination of these ?
- A person living with Autism, ADD or ADHD?
- A friend or well-wisher of a person with any of these conditions whom you have been desperately trying to help and silently praying for a respite?
- Or a person who has been led here by "coincidence" or "accident" ?

- Undoubtedly, a person who is collapsing with exhaustion under the Financial, Mental and Emotional burden of leading a nightmare of an existence trying to cope with the condition(s)

It does not matter how you have reached here; rest assured that you are already on your way to helping yourself and others affected by AUTISM, ASD, Aspergers or ADHD
And , the help is just a click away. Literally .

What you are about to learn in this course is guaranteed to shake your world.

And, infuse you with energy and inspiration to Act Immediately and liberate yourself from the pain and suffering that has followed you like a shadow from the time you have had to deal with these conditions.

How can YOU Benefit from this course ?

Once you complete this course you will have a paradigm-shifting understanding of the REAL cause for ALL the limiting symptoms in Autism and how you can see your child/loved one with autism THRIVE with their unique gifts and talents.
You will also understand how you can see the limiting symptoms of autism disappear from Day One with the revolutionary Intent Healing(™) approach to healing autism.
By stepping into the LIGHT of Authentic Autism Solutions and owning your own power as a creator of a NEW Reality for yourself and your loved one with autism you can watch your child gain complete FREEDOM from his/her limiting symptoms and finally THRIVE with his/her Unique Gifts and Talents.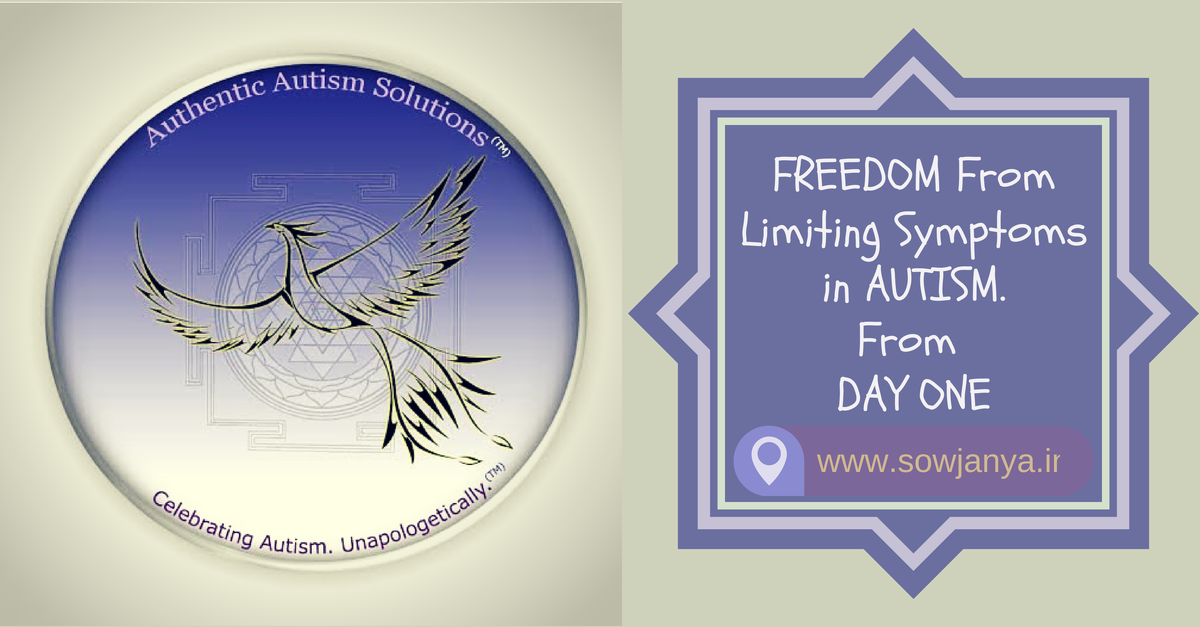 Your Instructor
After completing her medical education from India's premier medical college C.M.C, Vellore, Dr.Rajalakshmi Kandaswamy got into Holistic Healing and Energy Medicine. With over 20 years of experience in Remote Sensing and Remote healing, she has been recently recognized as one among 5 professionals in the world to watch out for in the autism arena (by Buzzfeed ) . She has also been quoted on CNN ireport as an Autism Expert demonstrating results in autism and on Voice America for her Pioneering Intent Healing approach in healing autism and featured on CNN-IBN for a live healing verified by medical doctors. Dr. Rajalakshmi Kandaswamy is considered the go-to person in the field of Autism and ADHD. Author of 'How To Heal Autism And ADHD In 30 Days ' and the pioneer of Intent Healing(TM), she is also a consultant in the cutting edge emerging scientific fields of Applied Energy Medicine and Applied Intentional Epigenetics. Her editorials and papers on autism are pioneering a path-breaking shift in the way autism is being understood and approached in the mainstream scientific community and is Re-Defining EBM (Evidence Based Medicine) in Autism . She is the Regional representative and country contact of IONS (Institute Of Noetic Sciences), an NGO started by the Apollo Astronaut Edgar Mitchell. As apart of the community project of IONS, she has done a project in a school for special children where children with autism and ADHD were taught to do Self-Healing with Intent Healing(TM) in the school itself, for the first time in India. She is continuing to heal children with autism from all over the world including countries such as Albania, UAE,Australia, China, India, Switzerland, Canada, New Zealand, U.S and U.K, using her unique Intent Healing REMOTE healing approach in autism . Her book describes how a child with Non-Verbal Autism who was not speaking, started speaking for the first time in his life with her remote healing sessions. She can be contacted through her website www.sowjanya.in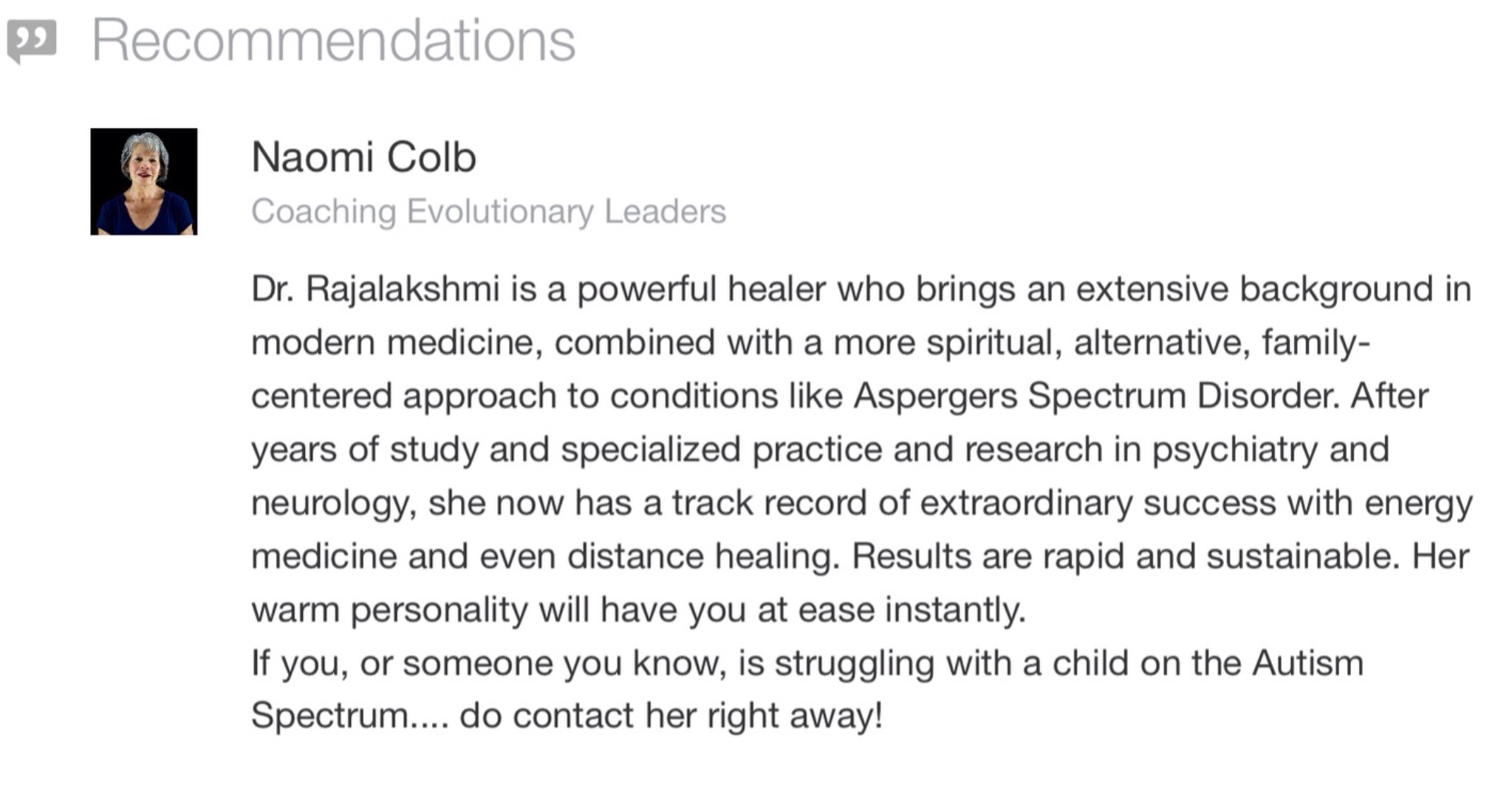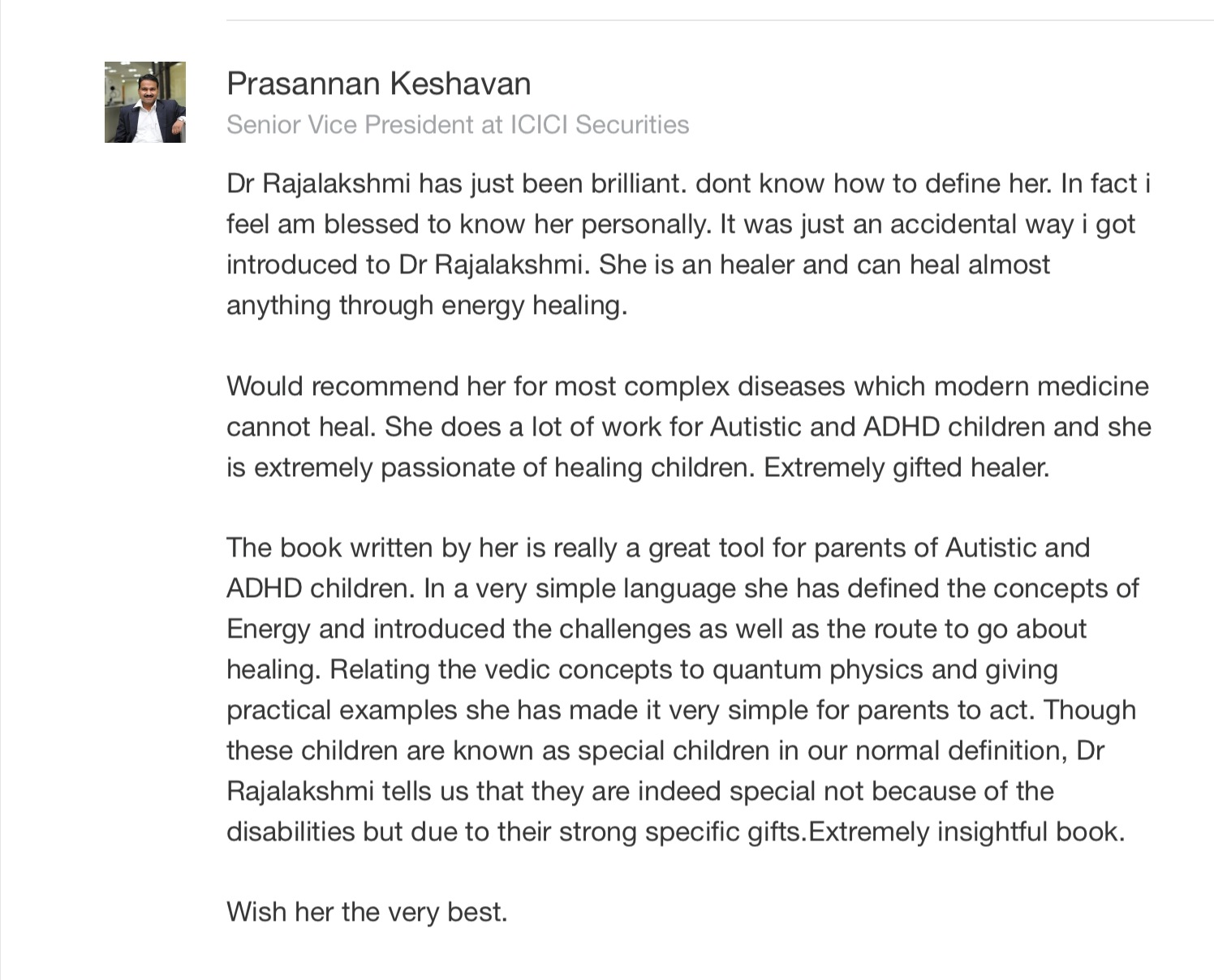 Happy Parents of Successfully Healed Children Sharing Their Joy :
" We are speechless !! Amit started singing ABCD... today, for the first time in his life !! we are sending you the recording ! This is simply Unbelievable ! "
-Susan, Mother of a 5 year old child who hadn't spoken a word in his life, and started speaking for the first time, after starting remote healing sessions


" Hi Dr ! I'm robbing Maya and Sukumar the pleasure of informing you that Naren has scored 130 in his class. The average was 100. he needed a minimum of 120 to get admission in the BEST Grammer school there (U.K). SO YOU DID IT !!! Thank you !! "
- Aunt of a 6 year old child with Autism and NVLD , in the U.K


" Hello Dr, these are our observations in Sowmya since the time we started the healing sessions with you since the past 10 days. She is absolutely calm and composed the past few days and especially on thursday and friday she turned to be a silent saint, and we were (my wife and myself) so surprised to see that dramatic change ! She listens to our instructions calmly , which is a significant improvement. Speaking to herself has gone down almost 70 %, and we didn't notice her biting any objects. Overall she is showing tremendous improvement and cooperation in the past 10 days. Thanks a lot doctor ! "
- Magesh KB , father of a child with Autism, in U.S
Join now if YOU too want YOUR child/children with Autism and/or ADHD to gain FREEDOM from all their Limiting Symptoms right from Day ONE and start Thriving with their Unique Gifts and Talents ...... UNLESS you want to spend more YEARS looking in all the wrong places for solutions that do not show Results ...wasting your time , energy and Money ...not to mention your child with Autism Losing precious Years of his life ....SUFFERING Unnecessarily ....and probably forced to endure Irreversible damage of all the additional Stress of NOT accessing the solution while it is readily available . TODAY .
Join NOW . Watch the limiting symptoms of Autism disappear right before your eyes .
FAQs
When does the course start and finish?
The course starts now and never ends! It is a completely self-paced online course - you decide when you start and when you finish.
How long do I have access to the course?
How does lifetime access sound? After enrolling, you have unlimited access to this course for as long as you like - across any and all devices you own.
Is there a money-back offer on this course ?
No. Since benefiting from this course requires you to take personal responsibility for your intentions and choices and since you are being given an opportunity to make an informed choice when you take this course, there is no money-back offer on this course. If you feel you are "ready" for this transformation in your life , then go ahead and enroll. If not, maybe this is not for you at this point in time. Follow your own inner guidance system.